Purpose & Mission 
In 2005, state environmental and natural resource officials from across the Southeast partnered with the Department of Defense (DoD) and other federal agencies to form the Southeast Regional Partnership for Planning and Sustainability (SERPPAS) in response to growing challenges in the Southeast. SERPPAS works to prevent encroachment around military lands, encourage compatible resource-use decisions, and improve coordination among regions, states, communities, and military services.
The mission of SERPPAS is to seize opportunities and solve problems in value-adding ways that provide mutual and multiple benefits to the partners, sustain the individual and collective missions of partner organizations, and secure the future for all partners, the region, and the nation.
Objectives
SERPPAS partners have identified objectives that support the mission of SERPPAS. These objectives include:
Promote improved regional, state, and local coordination;
Manage, sustain, and enhance natural, economic, and human resources as well as national defense;
Develop and complete regional sustainability projects supporting the sustainment of natural, economic, and national defense resources related to base realignment planning in the southeast region as well as other identified sustainability needs; and
Develop a GIS Sustainability Decision Support Tool that integrates federal, DoD, military services, and state data
for use in regional planning by SERPPAS and individual states.
---
History
It was 2005 in the Southeast United States. The population was growing rapidly, urban areas were sprawling, military missions were becoming more complex, and there was intensifying and accelerating competition for increasingly scarce resources such as water, land, and air space. The realization that these forces previously resulted, and would continue to result, in the loss of agricultural land, critical wildlife habitats, and working landscapes such as farms, forests, and fisheries became more apparent than ever. These same forces were causing increasing encroachment on military facilities, installations, and ranges supporting our National Defense testing and training operations. Increasing development pressures were threatening to leave military installations as some of the last large, undeveloped, and biodiverse stretches of land and ecosystems in the region and presented incredible challenges to the sustainability of defense, natural, and economic resources throughout the Southeast.
These competitions were emphasized by major conflicts occurring at the time in North Carolina between the military, the state, and conservation groups including the "Woodpecker Wars" at Fort Bragg and the potential siting of a Navy outlying landing field adjacent to a wildlife reserve for migratory birds. These conflicts, along with the other pressures in the region, demonstrated the fact that what happens "beyond the fence line" is critical in the ability for installations to carry out their mission inside the fence line. This military encroachment came in many forms, from habitat loss to urban development to climate change impacts and required the installation to work with partners outside the boundary of their installation. What became most clear was that there was no forum for these interests and partners to realize their common challenges and mutual interests and potentially avoid conflicts before they happen.
The collective recognition that long-term sustainability crosses geographic and organizational boundaries became an essential driver for communities and agencies across the Southeast to work collaboratively to protect our natural resources and balance and optimize the health and safety of the environment and communities while promoting economic development and military readiness. The Southeast Regional Partnership for Planning and Sustainability was created to serve as that forum.
To learn more about the formation of SERPPAS and its impact throughout the region, please see the SERPPAS Story Map!
---
Organization
SERPPAS is organized to encourage open communication, build effective working relationships, and identify opportunities for mutual gain. The below diagram outlines that structure including the roles and responsibilities for each level of participation.
---
Values
SERPPAS is driven by collaborative leadership and each partner strives to identify and seize opportunities for mutual gain, to deal well with differences, and to solve complex problems. No partner is asked to compromise their mission for the mission of others. The below values, continuously practiced by all, ensure a truly collaborative and successful partnership.
To be a good SERPPAS partner, each will strive to:
Communicate openly and effectively
Consult before deciding
Use persuasion rather than coercion
Accept each other as someone worth dealing with
Be easy on the people, hard on the issues
Focus on interests, not positions
Balance emotion with reason
Understand each other's interests
As a Partnership, SERPPAS strives to:
Build effective working relationships that yield trust and progress
Tap the power of a good map
Invent options for mutual gain
Tap the power of partnership, and move the evolution of SERPPAS cooperation to another level and scale
Tap the power of leadership
Tap the power of innovation
---
Coordinator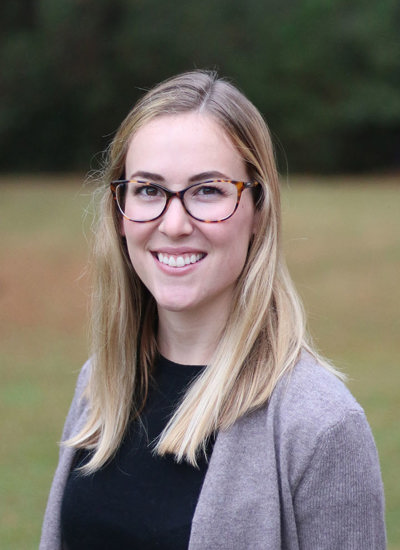 As the SERPPAS Coordinator, Addie Thornton is responsible for providing technical and administrative support for the communication, strategic planning and operation of SERPPAS partners, project objectives and meetings. Previously, Addie served as the Program Coordinator for the Forestry & Environmental Outreach Program (FEOP) in the College of Natural Resources at NC State University.  In this role, she coordinated a variety of natural resource trainings, workshops and conferences across the Southeast. 
Addie graduated from North Carolina State University in 2011 with a B.S. in Natural Resources Policy & Administration and is currently pursuing a Master's in Climate Change & Society at NCSU.  She is located in Raleigh, North Carolina, with her husband, Avery, and son, Calvin.