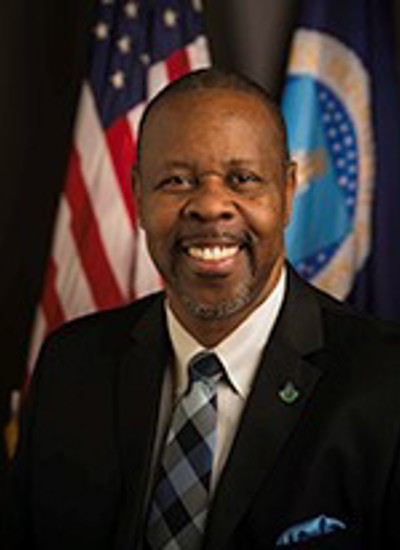 James Tillman, Sr. has served as the NRCS regional conservationist for the Southeast Region since January 2014. He provides agency and natural resources leadership and support to state conservationists and partners and ensures states effectively manage an extensive portfolio of comprehensive conservation strategies—which includes implementing NRCS's conservation technical assistance and financial assistance programs on private lands.
Tillman's experience includes serving as the NRCS acting associate chief for conservation, Georgia state conservationist, California deputy state conservationist, and Texas assistant state conservationist for programs and acting state administrative officer. He also served as the Illinois assistant state conservationist for resource assessment and technology.
During his 38-year career with NRCS, Tillman has held positions as a soil conservationist, district conservationist, resource conservationist, and USDA 1890 liaison officer. He has worked with NRCS in seven states: Kansas, Missouri, Oklahoma, Illinois, Texas, California, and Georgia, and in the agency's Washington, D.C, national headquarters.
Tillman holds a Bachelor of Science in Agricultural Economics from the University of Arkansas at Pine Bluff.
He and his wife Patricia have three grown children.