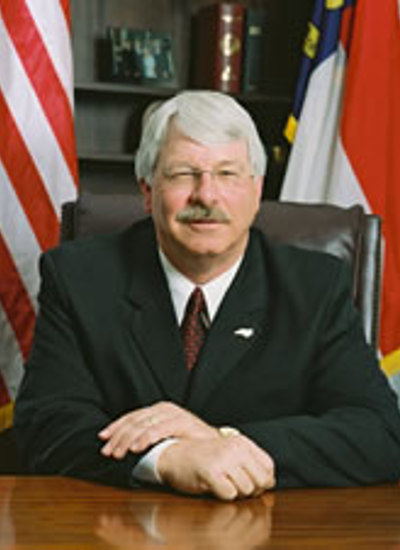 N.C. Agriculture Commissioner Steve Troxler was raised in the Guilford County community of Browns Summit and has spent his entire career in agriculture as founder, owner and operator of Troxler Farms. Over the years, the family-owned farm has produced tobacco, wheat, vegetables and soybeans.
Since taking office in 2005, Troxler has focused on developing new markets for N.C. farm products, preserving working farms and protecting the state's food supply.
Troxler is a past president of the National Association of State Departments of Agriculture. He also is a former chairman of NASDA's Food Regulation and Nutrition Committee and was honored with a 2015 NASDA award for his commitment to food safety. He served as president of the Southern Association of State Departments of Agriculture in 2010-2011.
He also serves on the boards of the N.C. Foundation for Soil and Water Conservation, the Rural Economic Development Center and the N.C. Biotechnology Center. He is a member of numerous organizations, including the N.C. Tobacco Research Commission and the Southern United States Trade Association.
Troxler is a 1974 graduate of N.C. State University with a Bachelor of Science degree in conservation and a concentration in environmental studies. He and his wife, Sharon, have two grown sons, two daughters-in-law and five grandchildren. In his spare time, Troxler enjoys restoring antique farm equipment and playing with his dogs, Harley and Dash, both are Cavalier King Charles Spaniels.